https://www.caballeropons.com/wp-content/uploads/2016/10/eva-lozano-slowlife.jpg
640
480
CABALLERO+PONS
CABALLERO+PONS
https://secure.gravatar.com/avatar/d41e9f00618a29baab24d2b5ce06b76d?s=96&d=mm&r=g
Eva Lozano: Slowlife jewelry
Eva Lozano is a jewelry author firm based in the slowlife concept, pure lines and added value of craftsmanship products. Each piece is made with natural elements and high quality materials crafted to achieve subtle forms of simplicity, used deliberately away from the ostentatious jewelry.
Thus, the traditional aesthetics overcharged jewelry disappears creating a language that embraces more contemporary aspects, geometric shapes and fine thicknesses as the basis of their different collections.
The pieces share a sophisticated style and at the same time adapt to everyday situations, so are an ideal type of jewelry to wear in every occasion.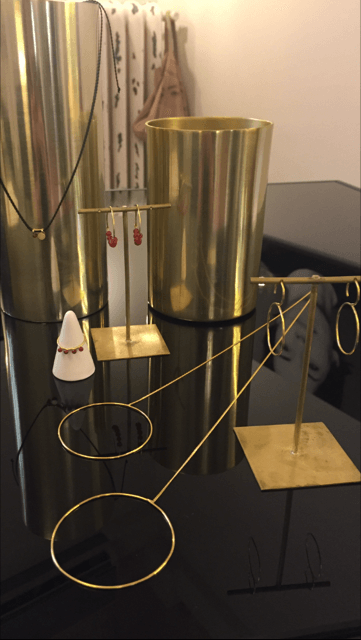 Run away from ostentatious jewelry
The materials used are selected under strict quality requirements, allowing the pieces to join us for a long time. Among others, the use of .925 fine silver. It is subject to different treatments that protect and delaying its natural oxidation, and bathrooms rhodium and gold, the latter consisting of 3 layers of 18kt gold, allow you to create unique pieces with innovative air.
The colored pieces are achieved with the subtle use of different semi-precious stones such as tourmalines, aquamarines and carnelian.
Thus, the jewels of Eva Lozano become the perfect gift, wrapping itself great significance. Female, simple and sensual.
"Nature shows us the order of the universe that governs our lives, the day leads to the night last summer comes autumn, and the movement leads to stillness."
Thus are born the pieces that makes this designer, ignoring Gold nest material, along with tourmalines, aquamarines and carnelian.
Getting pure, simple and serene lines, providing humility jewels where value is an emotional value that becomes part of our being, turning each piece into an amulet.
It is the beauty of things modest and humble that nourish our souls.